6 Ways To Get More Batteries In Tears Of The Kingdom
For your bigger projects, you'll need more cells.
In The Legend of Zelda: Tears of the Kingdom, the more complicated your builds are, the more power they will use. You might think you don't need more than three or four full Energy Cells, but wait until you connect six fans together and try to race up Death Mountain as quickly as possible.
If you try to hit the height limit on a Hoverbike, you'll run out of power before you're ready, so it's important to try to make your batteries last as long as possible and get as much as you can out of them. It can be fun to build, but only if you have the energy to keep going.
Buying Crystallized Charges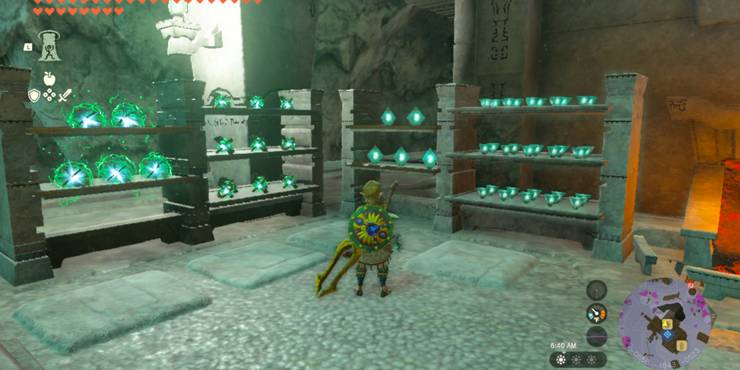 If the worst happens, all you have to do is buy some Crystallized Charges from one of the many Abandoned Zonaite Mines that can be found in different parts of the Depths. You can buy one Large Crystallized Charge for three Large Zonaites, which is worth 20 regular Crystallized Charges.
For three of the normal Zonaite, you can buy the normal Crystallized Charges. You can make one Energy Cell for every 100 Crystallized Charges you have. However, you need 300 to make a full cell. This is probably the most common way to get more out of your battery, but it's also the least fun.
You can get a lot of Zonaite from the Depths and fill up all your batteries, but that won't make each battery last longer or help you get the most out of each Energy Cell.
Fighting Zonai Flux Constructs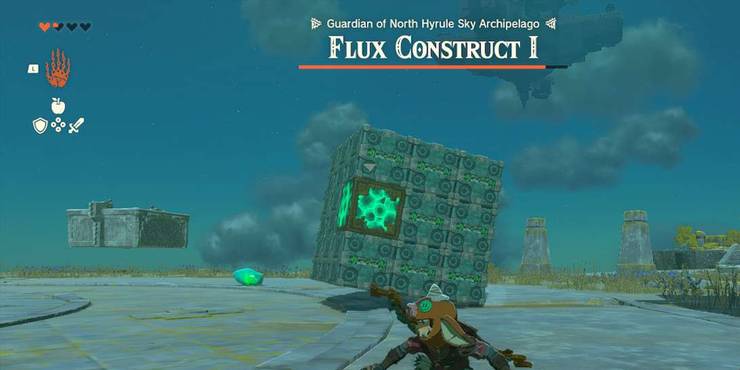 When you fight the Zonai Flux Constructs that are spread out across the Sky Islands, you might not get batteries, but you will get Crystallized Charges. This is a great way to farm a lot of Crystallized Charges because you don't have to run around and collect a lot of Zonaite, and you can do it once every Blood Moon.
It's a lot more fun to fight the Flux Constructs than to run around the Depths looking for Zonaite. Just use your Ultrahand in a creative way to pull off the blocks and its power block, and the fight will become easy in Tears Of The Kingdom.
External Batteries In Tears Of The Kingdom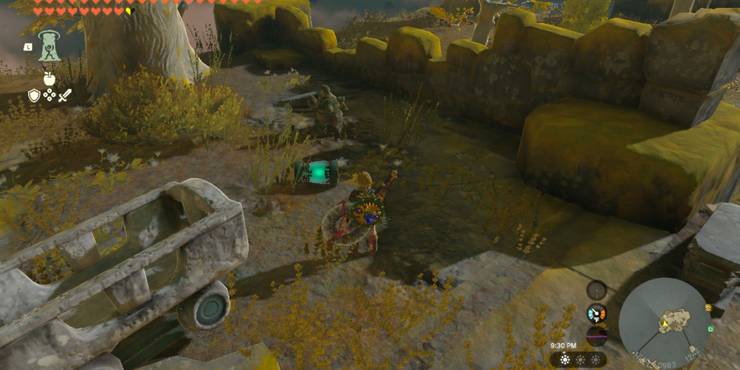 Attaching big and small external batteries is a great way to make your cars and builds last a bit longer. As already said, they come in both big and small sizes, and like most things in Tears of the Kingdom, the bigger size is the heavy one.
This means that, in general, you have to be very careful with where you put things because once it runs out, it's gone and will change the weight balance of anything you build. Even so, as long as these extra batteries are properly fused to your builds, they will run out before the build starts using your personal charges.
Mineru's build is the only thing that can't be powered by an extra battery in Tears Of The Kingdom.
Crush Zonai Charges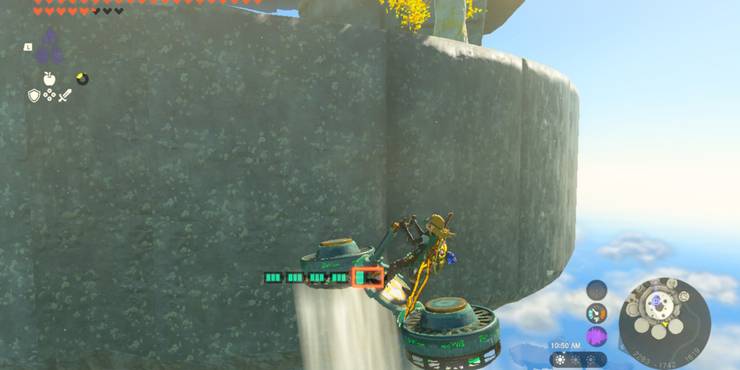 This is by far the easiest and quickest way to charge your batteries, and you don't even have to wait until they're empty. If you want to add to your stash, the only bad thing is that you have to fight the Soldier and Captain Constructs often or take part in Zonai tasks.
You can always buy them with Zonaite, but you should save that to buy Crystallized Charges instead. The Small Charges will only give you a half charge, but the Large Charges will give you a full charge and more.
The Large Charge should give you an extra "bonus" battery that will run out slightly slower than the regular cells. However, this "bonus" charge will disappear if you don't use it (so use it as much as you can!)
Zonaite Armor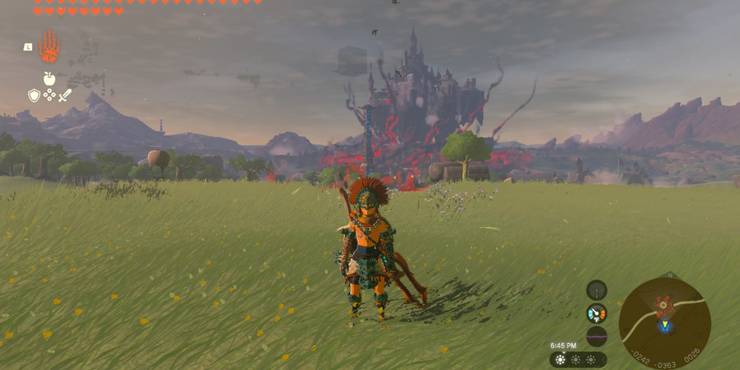 It's not easy to get the Zonaite Armor, but once you do, you can get every last drop of power from your batteries, and it'll take even longer than normal to do so. The Zonaite Armor makes your batteries last longer for some reason. It's not clear if this is because you're in harmony with the Zonai Devices, as the descriptions of this armor set seem to suggest, or if it's just a quirk of the game's logic.
No matter what, the Zonaite Armor is a must-have if you want your batteries to last as long as possible. In the Akkala Sky Mines, you need to finish the puzzle and grab the chest to get the leg piece.
For the chest piece, you'll need to solve the puzzle on Drive Mad Island. Once you turn it on at the dragon ring, it's pretty easy to figure out. To get the headpiece, you have to go to Lightcast Island near the Tabantha Sky Archipelago and solve the puzzle that the dragon ring brings up.
Cooking On The Go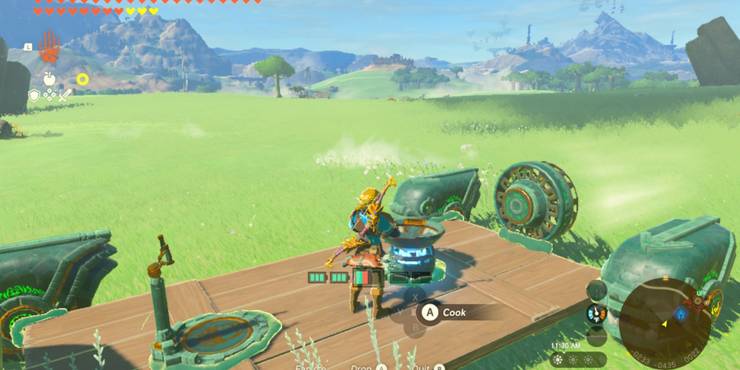 This is a bit of an odd one, but you need to connect a Zonai Portable Pot to your build to see it work. It doesn't really matter where, as long as you can use it to cook something (or anything) when the time comes.
As your power is running out and your battery is almost dead, quickly grab your ingredients from your inventory and throw them into the pot to cook. Do this before your battery runs out. When the story is over, your batteries will be fully charged, and you'll be ready to go for even longer (or at least until the Zonai devices disappear).
If you want to use this method again on the same device, you'll have to connect another pot, since the Zonai Portable Pots can only be used once.